VAT loophole on digital sales is wider than the Great Pit of Carkoon
The UK is missing out on £1.6bn in tax on the sale of digital media from overseas companies, a report has found. So before you download the new Angry Birds Star Wars app from Amazon, have a thought for the Exchequer...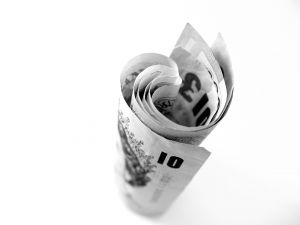 The day before George Osborne issues his Autmumn Statement, in which the Chancellor will lay out plans for cracking down on tax avoidance (or so we hear on the grapevine), a new tax loophole has turned up. This one, according to telecoms and digital consultancy Greenwich Consulting, concerns the VAT - or rather, lack of VAT - paid on 'digital supplies' by firms like Amazon.
The issue is this: under the EU's VAT rules, eBooks, apps and music downloads are all classed as 'services' rather than products. When British consumers buy these 'services' from companies based outside the EU, VAT is imposed at the rate that applies in the country where the supplier is headquartered, not where the 'service' is sold. Amazon, for example, is based in Luxembourg and therefore charges its customers 3% VAT for ebooks, compared with the 20% levied in the UK.
By GC's reckoning, the UK is missing out on some £1.6bn through this VAT loophole, and will lose out on a total of £10bn between 2008 and 2014. £10bn is also, incidentally, exactly the amount of extra tax revenue that Osborne is trying to raise in his next Budget. Are you thinking what we're thinking, George?