Vicars, farmers and secretaries are the happiest workers
A Cabinet Office 'happiness index' has ranked the best and worst careers for job satisfaction.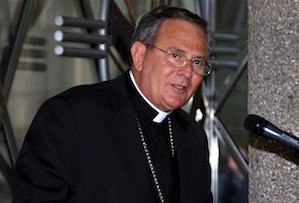 The Cabinet Office has analysed the link between different jobs and levels of life satisfaction, and found that – surprise, surprise – high-paying jobs are not always a measure of happiness.

Vicars, farmers and company secretaries are some of the happiest workers, each earning around £20,000 a year on average. That compares to quantity surveyors who, despite an average salary of almost £39,000 a year, work in the 41st most miserable occupation out of a total of 274 different categories.
However, MT's more ambitious readers will be pleased to know that chief executives and senior officials come in second, earning almost £120,000.
Meanwhile those with the lowest life satisfaction include bar staff, telesales workers, rent collectors and leisure assistants.

The government is currently focusing on the importance of happiness and social wellbeing at the same time as encouraging economic growth.

Want to know where your career stands in the satisfaction index?