Vice's TV launch on Sky shows old media still pays
The irreverent media company is moving into traditional TV broadcasting.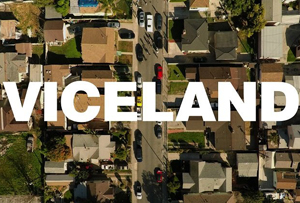 Well, well, well. Millennial favourite Vice Media has announced it's launching Viceland, a 24-hour TV channel on Sky and Sky's online streaming service Now TV this September. This'll form part of an expansion strategy to launch 12 TV channels across Europe over an 18-month period (Viceland is already running in the US and Canada, while Vice has another show on HBO).
That's not quite right is it? Aren't we supposed to be on a one-way conveyor belt from traditional media to swanky, on-demand streaming services? Mintel recently said UK streaming video subscription revenues were on course to soar from £437m to £1.17bn between 2014 and 2019 as user numbers more than double. Why would Vice, which positions itself as an achingly trendy hotspot for the younger demographic, move into the traditional linear space?
Well, because TV in its long-established form is far from dead and disruption isn't always a one way street. There can be a tendency to suggest once a trend is identified, that automatically means the old way of doing things is as good as six feet under, but that's often not the case. Sky after all, generates more than £1bn free cash annually and that comes from subscriptions and ads.