Victoria Beckham's secret ingredient
Editor's Letter: What made Victoria Beckham the top entrepreneur of 2014?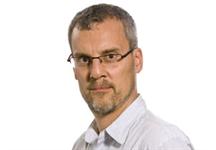 There are going to be some who scoff at the fact that Victoria Beckham is MT's top entrepreneur in our 2014 list. Some will say she's never been taught how to cut a pattern, or iron a pleat on a fashion course. Others will say she's merely the Eliza Doolittle of that mysterious 21st-century Professor Higgins, Simon Fuller. Doubters will claim she's just the wife of the world's most famously over-tattooed ex-footballer. It's all come to her far too easily.
She is what she is. And what Mrs Beckham is has created a company that is both real and wildly successful. Philip Beresford, who compiles the MT Top 100, is the author of the Rich List, and you don't pull the sequined wool over his eyes. Her numbers are impressive. I, for one, rather warmed to her admission that 'first time around I felt famous, but now I feel successful'.
Beckham's business skilfully leverages fame. The world of modern celebrity can appear vapid and a dubious opium for the masses, but it isn't anything new. Celebrity has long been a powerful commercial tool. Chanel ensured Monroe told us she wore nothing but their product in the sack. The Duke of Wellington was surrounded by a cult of personality that spawned vast quantities of boots'n'all memorabilia. I bet you could buy a Caligula smock, showing him doing something scandalous, from the vendors at the Colosseum.