Vikram Pandit resigns from Citigroup
Well, Wall Street wasn't expecting this one. Vikram Pandit, the boss of America's third biggest bank, has just quit.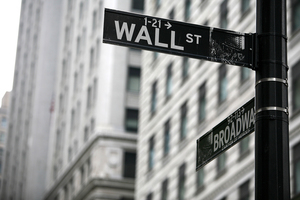 Hailed as the hero who steered Citigroup through the 2008 financial crisis, this is a shock move from Pandit – especially as Citigroup has just announced a 26% increase in profits for the year.

But despite the bank's continued success, there has been a fair amount of internal wrangling at Citigroup. First there was the major shareholder revolt against Pandit's $14.8m pay package earlier this year. And matters have not been helped by the regulatory cap set on the bank's dividends – investors are baying for a better return.

Interestingly, Pandit is not the only member of the management team stepping down either. Chief operating officer John Havens has also resigned. The pair have been at the bank for five years apiece and brought Citigoup back from the brink to generate record profits – a feat considered impossible back in 2008 when the government was forced to bail it out with $45bn of taxpayers' money.

Pandit could simply be retiring. And who would blame him for choosing a life on the golf course over the cut and thrust of Wall Street. He is an extremely wealthy man, having collected around $261m from the bank during the five years he has been chief exec.
But it is worth noting that almost since the day Pandit got the job, shareholders and industry-watchers have been grumbling because his background as a hedge fund manager made him too much of an academic, and not enough of an executive to be running a large commercial bank like Citigroup. His departure is effective immeditately, so even if he was planning to go, something dramatic appears to have happened. After all, this is not the way these announcements are usually handled.
Of course, financial wags aren't about to buy the 'Pandit rides off into the sunset line' and there are murmurs of an imminent regulatory fine or investigation. It is interesting too that he appears to have arranged no pay-out or settlement for his departure, and that his resignation has come as a complete surprise to Citigroup staff. MT will watch the wires for any further developments.