Virgin Atlantic and Cinven eye up acquisitions
Cinven, the private equity firm behind Pizza Express, has been checking out flagging high street retailer Mothercare while Virgin Atlantic sizes up bmi.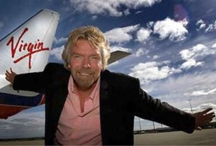 When the sales are on, it's time to go shopping. Things are no different in the world of private equity. With Mothercare reporting a £81m loss for the half-year, the closure of 110 out of 353 UK stores and a tumbling share price, the baby products firm could be a real gem for bargain-hunters.
CVC and Montagu Private Equity have also been sniffing around but Cinven is the most likely suitor. However, much depends on Mothercare chairman Alan Parker's structural and operational review due out shortly. Mothercare might look a steal at the moment but if the international firm can't be turned around, it'll be a case of good money after bad.
Still, with 960 outlets overseas and half a century of goodwill behind the brand, it's a very tasty proposition.