Virgin partners with start-up to provide 'affordable' supersonic jet travel
Can Boom and Richard Branson succeed where Concorde failed?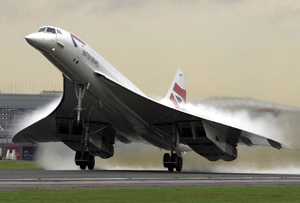 It's been a good week for Richard Branson. Virgin Atlantic (which is 51% owned by his Virgin Group) just announced a second year of profit, reaping the rewards of lower fuel costs and focusing on the lucrative transatlantic market. It reported an 81% rise in pre-tax profits to £22.5m for 2015.
And Old Beardy also just revealed a development that has long been a personal goal of his. Virgin has signed a letter of intent with aerospace start-up Boom, which aims to make supersonic travel 'affordable'. Virgin apparently has options on the first 10 airframes. Boom's proposed Mach 2.2 jet would zip from London to New York in around 3 hours and 20 minutes. Not bad.
The brains behind Boom is pilot and former Amazon exec, Blake Scholl, who is building a prototype of the jet in Colorado. Scholl thinks he will beat other competitors to market as his jets don't require new tech requiring approval by regulators. He'll now have some help from another Branson business, Spaceship Company (the holding company of space-tourism start up Virgin Galactic), which will help out with design, production and testing support.