Virgin StartUp's Linda Grant: "I reinvented myself as a non-exec"
After stepping down as the MD of Metro, Linda Grant wasn't ready to retire - but she didn't want to take on another big corporate role either. Here's how she went plural.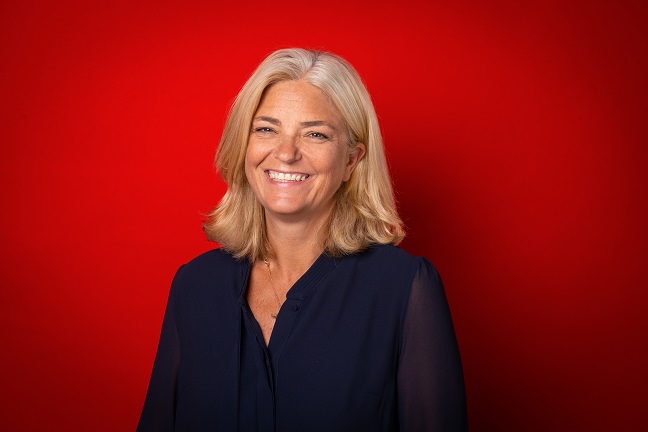 Linda Grant rose through the ranks of publishing before joining the founding team at Metro, where she helped to build it into the country's largest daily newspaper  – and coined the term "urbanites". She stepped down as managing director in 2013 and, after a "period of reinvention", went plural. Now, as the chair of Virgin StartUp and a judge for Management Today's NextGen Awards, she's helping other start-ups to scale up.
Early influences
The youngest of four, I grew up in a council house just outside Glasgow. My father worked in the Rolls-Royce aero-engine repair factory in East Kilbride and my mother juggled different jobs ranging from cleaning schools to managing our local Greggs bakery. If we were lucky, we'd go on holiday once a year to Blackpool, Scarborough or the Isle of Man, where we'd stay in B&Bs, eat ice cream and ride donkeys on the beach. I wanted to be an astronaut, an actress or a doctor. As a working-class girl growing up in the 1970s, those felt more like pipe dreams than realistic ambitions. One of our neighbours was a sales rep for a ready-mix concrete firm; I remember thinking how exotic and glamorous she was because she had a company car.
Education
I went to the local comprehensive and threw myself into everything: I was a prefect, I ran the tuck shop and I did the Young Enterprise Scheme, which gives teens the opportunity to set up and run their own mini businesses. When we divvied up all the roles, I ended up being the managing director, which was prophetic. I opted to study science, funding my way through university by waitressing and joining the University Officers' Training Corps (UOTC), a paid scheme for prospective military officers. That kind of leadership training, which involved a short stint in Fort Bragg, North Carolina, was formative for me. My mum got ill and died while I was a student, so it was a horribly difficult and painful time. I still got my degree – but only by the skin of my teeth.