Virgin on track for two more years on West Coast Mainline
Earlier this month, FirstGroup's attempt to get its hands on the West Coast Mainline was de-railed, at least for the next couple of years.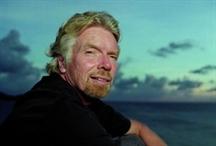 The government announced that Richard Branson's Virgin Trains will be left to run the West Coast Mainline for two more years following the collapse of attempts at another franchise deal with FirstGroup.
The announcement comes just a few hours before an official report is published on why the original deal collapsed in the first place, and means that Old Beardie's trains will rule the roost until 9 November 2014.
Department of Transport officials have said that the 'temporary' contract could be shortened by up to six months 'if a subsequent franchise can be let on a shorter timescale'. However, the extension will give Branson's lot plenty of time to up their game on the service: he will no doubt be keen to make sure the FirstGroup does not get a look-in by the time the tender process comes around again.