How Vodafone dialled in to mobile megabucks
Vodafone, Newbury's best-known export, is perhaps the greatest British corporate success of the past 30 years. Pity about those tax deals...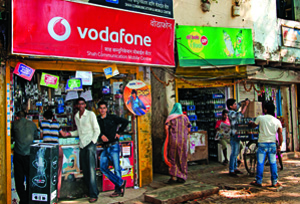 Formative years
In 1985 Racal chairman Ernest Harrison and Gerry Whent launched Racal Vodafone, the UK's first public mobile phone network, to commercialise military communications knowhow. Before then, 'carphones' had been exotic devices restricted to the heads of global corporations, the military and espionage chiefs. But Vodafone's first call was famously made by a comedian, Eric Morecambe.
This democratisation of a high-tech status symbol struck a chord with punters, and by the late 1980s Racal Telecom (owner of the Vodafone brand) was worth more than its parent company.
But it was 1991's demerger that really started the firm's rise. Vodafone embarked on a decade-long boom, moving into Africa and Asia and across Europe.