Vodafone paid no corporation tax for the second year
But the mobile operator insists it's because, technically, it didn't make any profit...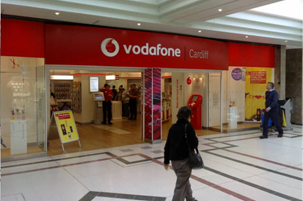 Mobile provider Vodafone, which on Monday made a big song and dance about the £300m it's planning to invest in its network this year, has let the cat out of the bag (at 5pm. On a Friday afternoon. Cheers for that) that it hasn't paid any corporation tax this year. Zip. Zilch. Nada.

It's the second year in a row that the company hasn't paid corporation tax – despite operating profits of £294m in 2012, while chief exec Vittorio Colao netted a cool £11m.

To be fair to Vodafone, it isn't dodging tax – it's just that, as it has paid £300m in interest on loans it used to buy up space on the 3G spectrum, it didn't actually make any profit this year. And since corporation tax is paid on profits – well, you can work the rest out.

It also went to great pains to point out that it paid £882m in other UK tax contributions – and that the UK contributed just 2.5% to its profits overall. So it probably paid high corporation tax elsewhere.

Nevertheless, the fact that it released its results at the highly suspect time of 4.31pm on a Friday, just as all the journalists are staggering home from their boozy lunches (other than MT, obvs) suggests that it knows what the reaction to its news is likely to be.

A Vodafone spokesperson picked his way delicately around the issue, saying that 'the UK tax debate should be wider than just merely looking at corporation tax, because different industries make their – in our case significant – contributions in a variety of ways.' Indeed. Although we're not sure everyone will see it quite that way.