Vodafone profits plunge 73% as Europe hangs up
The mobile network dials in strong growth in emerging markets.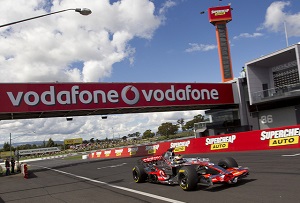 Challenging conditions in Europe and mega investment hit Vodafone's pre-tax profits, sending them plunging 73% to £406m, the company announced today, as it prepares to launch a UK home broadband service next spring.
Organic service revenue, which strips out handset sales and other one-off sales, fell by 6.5% in Europe in the six months to September, offsetting 5.7% growth in its Africa, Middle East and Asia Pacific (AMAP) division. This pushed overall service revenue down 2.8% to £19.1bn, not great but an improvement on previous performance.
It was also better than investors expected: shares were up almost 6% to 220p at midday, having fallen more than 12% this year.