Now the VW emissions scandal has spread to petrol cars
The news isn't good - but at least it came from the carmaker itself.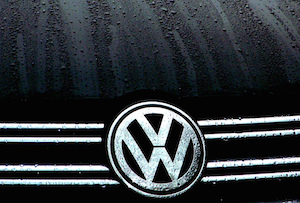 The misery is still piling up for Volkswagen, after it admitted the emissions scandal has now ensnared petrol cars and spread from nitrous oxide to carbon dioxide.
The German carmaker said in a statement last night it had found 'irregularities' related to carbon dioxide emissions in 800,000 cars. They're 'mostly diesels', it told the FT, but petrol cars have been dragged into the mire for the first time too.
The initial scandal was over VW installing software that cheated nitrous oxide emissions tests into as many as 11 million diesel vehicles. Although details are scant on this latest saga, VW said it understated CO2 emissions and thus fuel consumption – an important financial consideration for people buying cars – 'during the CO2 certification process.'