VW just posted its biggest annual loss since 1993
The car maker has increased the amount put aside to cope with the crisis to £12.7bn.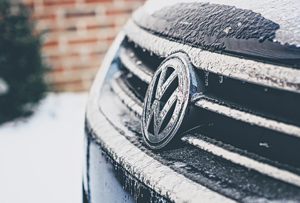 Matthias Müller has been doing his best to polish Volkswagen's latest results. The company's chairman said, 'The Volkswagen Group's operations are in great shape, as the figures before special items for the past fiscal year clearly show.'
If it weren't for 'the sizeable provisions we made for all repercussions of the emissions issue that are now quantifiable, we would be reporting on yet another successful year overall'. Ah yes, that pesky 'emissions issue'.
As a result of that roadbump, VW announced it took a €16.2bn (£12.7bn) hit to pay for the diesel emissions test-rigging scandal and recorded a €1.3bn pre-tax loss - its first annual loss since 1993 and its biggest ever. It expects group sales to fall by up to 5% in 2016. If 'special items' are ignored the group had a €12.8bn operating profit. (So if you're willing to overlook the firm's hefty corporate scandal where it admitted cheating on emissions tests for 11 million vehicles worldwide, and the ongoing costs it's weathering, both financially and reputationally, all is rosy).