VW Law is a write-off
Ferdinand Piëch's long-standing ambition of reversing Porsche into VW may be about to become reality. It has certainly been given a jump-start by the European Court of Justice.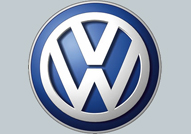 The European Union's highest court today ruled the Volkswagen Law illegal, nullifying one of the more arcane pieces of corporate legislation kicking around the continent. Under the law, any shareholder in VW was forbidden from exercising more than 20% of voting rights, even if their stake in the firm was bigger.
In a set-up that's bound to offend believers in the Cadbury Code, Piëch not only chairs VW Audi, but is also controlling shareholder in Porsche, which in turn is currently VW's largest shareholder with a 31% stake. Porsche has so far remained tight-lipped over any plans to extend its reach, but the scale of Piëch's ambition is well known. Porsche may be the world's most profitable car company but it remains small, producing only around 100,000 cars a year, compared to the five million of the VW Audi group. We can imagine Piëch is chomping at the bit at the thought of getting behind the wheel of a bigger motor.

With the abolition of the VW Law, Piëch will have cleared his first major hurdle. The next may well be the state of Lower Saxony, VW's second biggest shareholder, whose premier Christian Wulff sits on the board and has long been a vocal opponent of Piëch's ambitions. Still, we can imagine Piëch is already getting his VW bucket seat specially moulded.