Can VW ride out the Dieselgate storm?
US and French prosecutors escalate over the emissions scandal, and VW's deep pockets may not be enough to save it.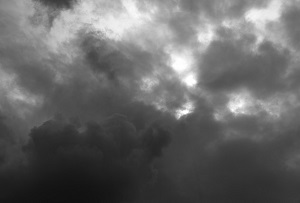 Even the most optimistic or blinkered VW executive realises that things are going to get worse before they get better. In the US alone, it faces up to $46bn (£32.4bn) in fines under the US Clean Air Act, possible criminal action, hundreds of private civil cases and now another government suit under the Financial Institutions Reform, Recovery and Enforcement Act, a civil fraud law.
It's not that much better in Europe, which was far more exposed to the use of defeat devices, but which has less stringent laws and regulations on the matter. Alongside the €6.7bn (£5.2bn) the Volkswagen Group set aside to pay for product recalls, it's now being formally investigated for 'aggravated fraud' over the emissions scandal in France. Widening German and British investigations also loom.
VW's response has seemed underwhelming. Most of its utterances on the 'diesel issue' (we prefer 'disaster') have emphasised how it's cooperating with the authorities and how it wants to discover the truth of what happened just as much as everyone else.