VW's $20bn lawsuit is just the beginning
The US Department of Justice finally launches its legal offensive against Volkswagen, but is the car giant ready?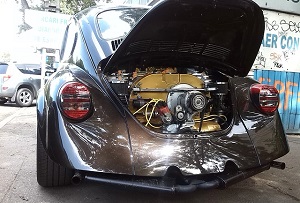 Hopefully VW appreciates the distinctive theatre of the American court room, because the company's about to spend a long time sitting in one. The US Department of Justice has finally opened legal proceedings against the German firm on behalf of the Environmental Protection Agency (EPA), four months after the latter outted it for installing 'defeat devices' in hundreds of thousands of diesel cars in the US.
'Today's complaint is the first stage in bringing Volkswagen to justice,' said US Attorney Barbara L McQuade in a filing last night. As the 'first stage' involves fines of up to $37,500 (£25,300) for each of the 600,000 vehicles that allegedly have defeat devices installed, that should be enough to make even the most redoubtable multinational executive sweat.
But VW still doesn't really seem to have accepted that this isn't just a minor transgression of a regulatory code, but rather a full-blown, BP-style environmental disaster for which the US will pursue it vigorously for enormous sums of money.