VW's US chief knew about emissions cheating last year
Volkswagen goes on a sorry offensive in America, but the emissions scandal won't go away that easily.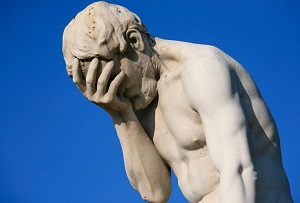 Wording is ever so important during a corporate scandal. In a prepared statement to be made today before a US House of Representatives select committee, the chief executive of VW's US business Michael Horn will admit he was aware of 'possible non-compliance' in its emissions tests as early as spring 2014, following a study from the University of West Virginia.
'Non-compliance' is a compound word to make any German board of supervisors sweat, but what does it actually mean? Horn was also made aware that US agencies could detect 'defeat devices' last year, but doesn't explicitly say this was the non-compliance he'd been told about.
What he thought was causing the discrepancy between Volkswagen cars' actual and tested emissions (what he surely means by 'non-compliance') is for him to know and a panel of irate American politicians to find out.