Waitrose boss Mark Price has quit
The 'chubby grocer' is the latest scalp to be claimed by the supermarket price war.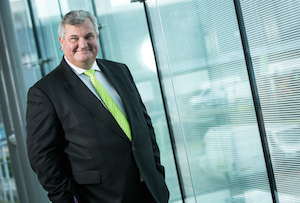 Timing in business, as in many things, is everything. Waitrose boss Mark Price is leaving as the supermarket price war continues to grind on, hitting not just Tesco and its big rivals but the middle class' favourite food store too.
The self-described 'chubby grocer' said he was leaving the John Lewis Partnership in April to apply for the chairmanship of Channel 4, where he is currently deputy chair, not because of Waitrose's recent run of form.
'Last year we became the most profitable supermarket,' he told the FT. 'It has not been a grim period for Waitrose. It has been a period where Waitrose strengthened its position.'