Wake up and sell the coffee: The story of Coffee Nation
Books: The Coffee Nation founder deserves credit for revolutionising his market, and his hard-won lessons should help many a start-up, says reviewer Charlotte Knight.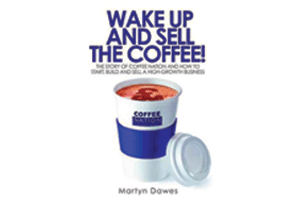 This was on my holiday reading list as I headed to South Africa, along with the latest William Boyd novel. A real case of Yin and Yang.
Wake Up and Sell the Coffee! is the story of Coffee Nation, the self-service coffee company that grew up serving decent coffee in petrol forecourts. It is better known in its new incarnation, Costa Express, the company that it was eventually acquired by.
As a New Zealander and coffee junkie, I'm always on the lookout for a good latte and was an early adopter of Coffee Nation when it appeared in the late 1990s. Anyone who has played a part in the UK coffee revolution wins my vote and I was keen to read the story behind the brand.