Walgreens is buying Alliance Boots but keeping taxes Stateside
The US pharmacy giant has caved to political pressure and won't flip its headquarters to Europe to take advantage of lower taxes.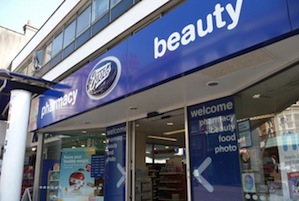 Politicians and businesses on both sides of the Atlantic have been facing off over taxes for the last couple of years, with large US companies including Amazon, Starbucks, Apple and Google coming under fire in the UK over their European tax arrangements. Now the US government is turning up the heat on companies buying up British businesses in order to move their headquarters here and pay lower taxes.

While many businesses do the deals anyway, keeping their heads down while hoping the populist storm will blow over, Walgreens has clearly decided its reputation is worth more than a lower tax bill. The US pharmacy giant is buying up the remaining 55% of Alliance Boots it doesn't own, but is staying put Stateside rather than shifting its headquarters to the UK or Switzerland, where Alliance Boots is based.

The £8.6bn deal - £3.1bn in cash and the rest in Walgreens shares - is significantly more than the rumoured £5bn reported by Sky News this morning. It means Alliance Boots' value has gone up by more than half (including currency swings) since the US company bought a 45% stake for $6.7bn (£4bn) in June 2012.

The creation of the 'first global pharmacy-led, health and wellbeing enterprise' (mouthful, much?) will take place in February 2015, as part of the option Walgreens had in the original deal to buy up the remaining shares three years later. The two companies are touting the deal as a merger, with the new name of, you guessed it, Walgreens Alliance Boots. But given Walgreens' market cap is more than $60bn, they're not exactly equals.

It's still a big payday for 73-year-old Italian billionaire and Alliance Boots executive chairman Stefano Pessina, who merged Alliance UniChem and Boots in 2006 before taking it private in a £12bn deal with the backing of private equity firm KKR. Walgreens' largest shareholder is getting $1.7bn cash and another $2.8bn in shares, according to Forbes, but isn't taking retirement just yet. He's executive vice chairman of the combined company, responsible for strategy and, rather fittingly, M&A.