Walsh takes the controls as BA and Iberia agree merger
Will the merger of two heavily loss-making airlines magically create a more efficient and profitable airline?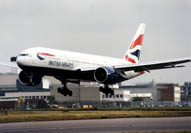 After 16 months of wrangling, British Airways and Iberia have finally agreed the terms of their proposed merger – and BA boss Willie Walsh will probably be feeling pretty pleased with the way it's worked out. The UK carrier's shareholders will own 56% of the combined company, which will be headquartered (and listed) in London and run by Walsh. The theory is that the merger will allow the two loss-making airlines to save money and boost revenues, keeping them airborne in the recession; this seems to have been the case with Air France and KLM. However, after Walsh's recent cost-cutting squeeze, BA has less fat to trim. And it remains to be seen whether the two carriers are as compatible culturally as they seem to be geographically.

The idea is that BA and Iberia will continue to operate separately under a single holding company (so no British Iberian Airways just yet); it'll be incorporated in Spain and chaired by Iberia boss Antonio Vázquez, but run out of London with Walsh at the helm day-to-day. The combined operation will be will be worth about £4.5bn, making it the world's third biggest airline after Lufthansa and Air France-KLM. Both sides clearly hope that the extra scale – which means better purchasing power and more flights – will get them back into the black. Currently they're both bleeding money: BA lost £292 million in its latest half-year results, Iberia £224m.

Geographically, the move makes sense. BA is strong on routes to the US and the East, Iberia on routes to Latin America and Africa, so passengers of the combined group will benefit from lots of additional destinations (59 for BA and 96 for Iberia, apparently). They'll also be combining resources in a bid to cut £360m of costs per year – so presumably that means more job losses at BA, on top of the 5,000 Walsh has already axed this year. At least fliers can expect more Spanish air hostesses and paella on the lunch menu – although since Iberia is considered to have noticeably inferior service to BA, these changes may not be for the better.

But the deal's not done and dusted yet. Iberia is allowed to pull the plug if it can't reach agreement with BA's pension fund trustees. And since BA's deficit is currently valued at an eye-watering £2.6bn – about the same as BA itself – that may not be straightforward. Since this has proved a sticking point throughout the negotiations, it's extremely odd they haven't hammered something out before making the announcement. We can only assume they're hoping to force the issue with the trustees – perhaps to persuade them that when they do their upcoming deficit valuation, they might want to take a rather more optimistic view...

In today's bulletin:
Walsh takes the controls as BA and Iberia agree merger
Waitrose thanks arch-rival M&S for free advertising
Porsche's profits go into reverse after dodgy engineering
Recovery could be 'worse than recession' for SMEs
Bad bosses driving away staff - the CMI responds