Want to borrow a doggy? Sarah Wood's picks in the MT/eBay Digital Power List election
Our bid to find the nation's favourite digital SME continues, as Unruly co-founder and COO Sarah Wood names her choices. Vote now!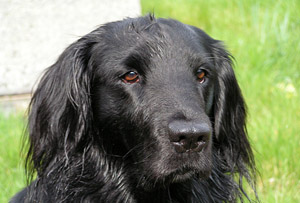 If you're a fan of the sharing economy (and let's face it who isn't?) then today's line-up in the MT/eBay Digital Small Business Power List should be right up your street.
Chosen by co-founder and COO of Unruly, Sarah Wood, they address the kinds of needs that only the shareconomy can get to. So if you're a frustrated flat-living dog-lover who'd like a pooch to hang out with, a weekend breaker looking for somewhere upmarket to stay or a frazzled domestic multi-tasker in need of a new cleaner, fast, then this selection is definitely for you.
It's no great surprise that Wood is big on sharing - her business is used by 82% of Ad Age 100 brands to help them deliver shareable, likeable viral video campaigns to over 1bn user monthly.
So have a look at her list and don't forget to vote for your favourite, now!