Want to build a big business? Don't go to London
The number of high-growth companies is rising faster in the provinces.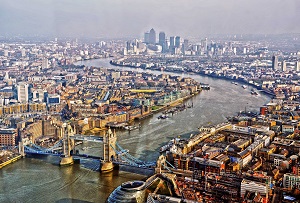 Going to London to seek one's fortune is a well-trodden path – both for graduates braving high rents in the hunt for big salaries and for entrepreneurs looking to set up shop. But new figures suggest that the regions are outpacing the capital when it comes to business growth.
The analysis by the Enterprise Research Centre focused on 'high-growth firms' ('HGFs') – defined by the OECD as having more than 10 employees and having expanded their workforce by more than 20% annually for at least three years. Though London is home to a disproportionately large share of these (2,430, or 9.5% of all firms with more than 10 staff), the rest of the country is catching up quick.
Between the periods 2009-12 and 2012-15, the number of HGFs in London grew by just 15%, while across the rest of England they were up 36% to 7,855. In Scotland they were up 35% and in Wales 38%. It seems London is not the place to be if you're growing a business right now. So where is?