Want a cult following as big as Apple? Start telling tales...
The tech giant has been voted the top storytelling brand, but why are stories so important and how can you become a brand bard?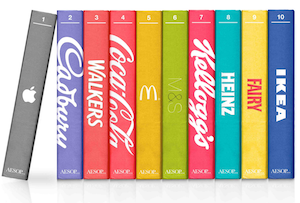 When Steve Jobs leapt onto the stage at MacWorld in San Francisco on 9 January 2007, millions of people held their breath. The fanboys, the retailers, the tech journos: all of them were hanging on his every word. Jobs had been building the suspense for months. Having set the scene with his usual theatrical aplomb, he unveiled the iPhone - and the world fell to its knees like it had just seen the second coming.

Jobs was a bespectacalled bloke in a turtle neck and unflattering jeans who liked computers. How did he hold such command over vast swathes of people?
The answer is simple, says Ed Woodcock, strategy director and co-founder of storytelling agency Aesop: Jobs was a great storyteller.
'Apple is a heroic brand par excellence,' says Woodcock. 'Consumers get a very strong sense that the company is on a mission to make technology both beautiful and human. At one time, they even had an obvious antagonist: the clunky and ugly world of PCs.