Want to meet MT's columnists and the UK's top bosses?
Following the success of our Inspiring Women conference, Management Today is hosting a business conference that will inspire UK future leaders.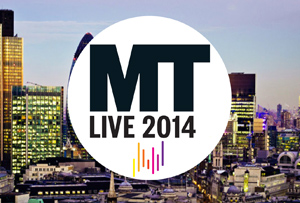 MT has thrown out the PowerPoint and is creating an interactive day where you'll have the chance to learn from and quiz Britain's biggest business leaders; and where you can make great contacts in an informal and welcoming environment.
Business leaders will share their experiences on a range of subjects including communication, leadership, reputation, social media and digital marketing, ethics, the next big innovation and, of course, money, cost and efficiency.
The programme includes a speed mentoring session and representatives from John Lewis, Berkeley Homes and Abcam have already signed up. A panel of entrepreneurs including Decoded's Kathryn Parsons and MT columnist Luke Johnson will also share their tips to success.