Want a sky-high bonus? Get into private equity
The average private equity worker expects to land a payout four times the size of an investment banker's this year.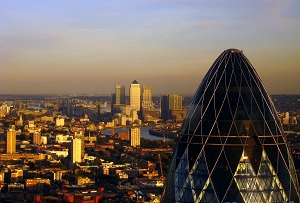 If one of your New Year's resolutions is to switch jobs and you fancy a bumper bonus then you might want to consider a move into private equity. A survey by the recruitment firm Astbury Marsden found that those working in private equity expect to land an average bonus of more than £100,000 this year, compared to a City average of 'just' £23,196.
While few would turn their nose up to a bonus that's little less than the UK's average salary, bank workers' bonuses have been constrained in recent years thanks to cost-cutting and new regulations. Since 2014 bonuses have been capped at twice an employee's salary - and only that high if approved by shareholders directly.
So it's perhaps no surprise that investment bankers come some way down the league table of the city's top bonus earners this year. They expect to net an average of £24,461, equivalent to 25% of salary. That puts them below workers in wealth management (£59,196), stockbrokers (27,071) and commodity traders (£26,939).