Want to work in London? It'll cost you £3,561
British workers spend £66.9bn each year on costs related to their jobs, according to new research from Santander. And Londoners are the worst off of the lot.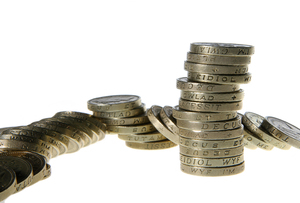 Have you been operating under the illusion that you get paid to work? Ha! Well, you do, but your pocket takes a hit too. This is according to new research from Santander which shows that British workers are paying billions each year for the luxury of going to work.
Whether it's travel costs, childcare overheads, or buying lunch, working is an expensive business, with the British labour force spending 12% of their annual income on costs incurred because of work.
Unsurprisingly, the biggest outgoing is travel. Full-time staff are forking out an average of £865 per year to get to work. Those who drive to work spend £927 a year on travel, with £829 spent on fuel, £65 on parking charges and £32 on tolls/congestion charges. And for an extra bit of trivia, the average distance travelled by full-time commuters who drive to work stands at 3,144 miles per year.