Wanted by National Grid: companies to switch off their power
Things are getting out of hand in Britain's quest to keep the lights on.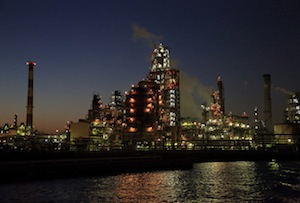 Desperate times call for desperate measures, and the UK's energy supply really is getting desperate. It certainly looks that way, anyway, as companies will be paid from this winter to switch off power in order to keep household lights on, a plan first mooted in December.

The National Grid is recruiting companies by offering 'large energy users', such as steelmakers, chemical plants and paper factories, £10,000 for every megawatt of electricity they commit to not using between 4pm and 8pm from November to February. Some hotels already use energy aggregators (in effect, selling their excess demand), so could be interested, a National Grid spokesperson told MT.

Should Britain's dwindling power plants actually fail to cope with a surge in demand, the businesses will be paid again for shutting down or using their own generators. An additional 'last resort' measure will be paying mothballed gas-fired power plants to turn themselves on if needs be.

'It is entirely voluntary. Nobody will get cut off. No economic activity will be curtailed,' energy secretary Ed Davey will say later today, according to the Telegraph.

Businesses were actually 'delighted' at the prospect of getting paid to turn off their power, the minister told the newspaper. Davey also claimed the measures, estimated by National Grid in December to cost £75m, would be good value as they would be 'cheaper than building new power stations'.

The policies may well be cheered by environmentalists – sharing energy demand rather than increasing it is, after all, more sustainable. However, it is effectively paying companies to 'do the right thing' (if they do indeed reduce their power use rather than generating their own).

Moreover, new power stations – aka long-term investment that won't prove their worth beyond short-term political horizons – are exactly what is needed if we don't want to have to come up with yet more creative stop-gap measures. These measures may well be needed in a harsh winter in the coming years, but the lack of any more forward-looking ideas is making MT feel decidedly chilly.