War of the hashtags: one chart showing sponsors' battle for World Cup supremacy
Forget what's happening on the pitch: the real game is between sponsors, who have paid dearly to battle it out for brand supremacy.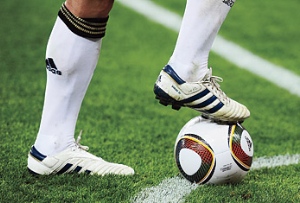 We all know about the 22 men who'll be fighting it out for the World Cup title on Sunday, but there's another, bloodier, battle going on behind the scenes: the war of the hashtags.

Data visualisation company Tableau has put together this chart showing the behind-the-scenes social media war among the four World Cup sponsors (and one not-exactly-sponsor).

Right now, Adidas' meticulously planned #allin campaign has scored the most mentions, and Sony's #OneStadium the least. Ironically, Nike isn't even an official World Cup sponsor, but its #riskeverything is beating everyone apart from Adidas. More like #notriskinganythingbecausewedidntpayforthis, really...