Warren East swings Rolls-Royce axe
Streamlining the engineer begins with the removal of a layer of management and two key employees.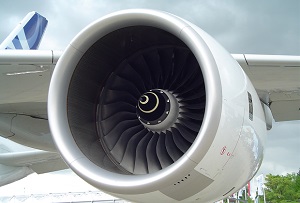 You have a multibillion pound engineering firm that's issued five profit warnings in two years and you've got activist investors breathing down your neck to do something drastic about it. Where do you start?
If your name's Warren East and the firm in question is Rolls-Royce, the answer appears to be 'at the top'. East announced today that he's ditching the divisional structure he inherited from his predecessor John Rishton in July in an effort to simplify the firm's bureaucratic decision-making process.
From the New Year onwards, Rolls-Royce's five businesses – Marine, Defence Aerospace, Nuclear, Civil Aerospace and Power Systems – will report directly to East, rather than through the now redundant Aerospace and Land and Sea divisions. The two long-serving executives heading those divisions – Tony Wood and Lawrie Haynes – will leave the firm as a result.