Wasps rugby club hopes to score £35m with retail bond
The loss-making club is tapping its fans to pay down hefty debts.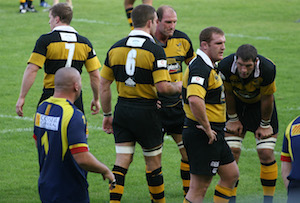 Wasps is the latest in an increasingly long line of brands tapping its fans as well as investors for money, following everyone from John Lewis and Hotel Chocolat to Ladbrokes. But will its retail bond get over the line?
The premiership rugby club is hoping to raise between £25m and £35m from the seven year, 6.5% bond. But unlike companies like Naked Wines and Chilango, which offered goodies (wine and burritos, respectively) as well as cash with their unsecured 'mini-bonds', Wasps' is both tradable on the London Stock Exchange and secured, against the 32,600-seat Ricoh Arena in Coventry (companies who have raised money via listed retail bonds include Ladbrokes and the National Grid).
The club is using that to sell the investment as a safe bet, particularly as two-thirds of its roughly £19.5m turnover comes from gigs, conferences and other events at the stadium. It bought the Ricoh for £5.6m at the end of last year, having been in a mere 5,000-seat venue in High Wycombe for the previous 12 years. But an 'independent valuation' by estate agent Strutt & Parker put a current value of £48.5m on the arena. Wasps did pay an extra £1m to Coventry City Council to extend the lease from 50 to 250 years, but that's still an enormous jump in value.