Watch out estate agents: Purplebricks is coming
It was only launched 19 months ago, but Purplebricks is already eyeing a stock market flotation before Christmas.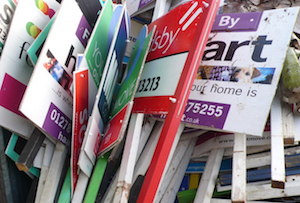 Estate agents generally fall quite low down on the list of characters people wouldn't mind being stuck in a list with. There are few sectors more ripe for disruption by new online players.
So far that has been pretty limited. Rightmove and Zoopla (and now OnTheMarket) have become the main source of the residential property industry's leads, but the traditional high street estate agent remains a necessity for most homesellers.
One of the most promising ventures attempting to unsettle the status quo is the relatively young upstart Purplebricks – launched in 2014 by former lawyer Michael Bruce. It's now eyeing a stock market flotation before Christmas, aiming for a valuation of around £240m. Trading in Purplebricks' shares is expected to start on December 17, the company said.