Would you watch TV in the comfort of your own head?
Netflix has unveiled streaming for Facebook's virtual reality helmet Oculus Rift.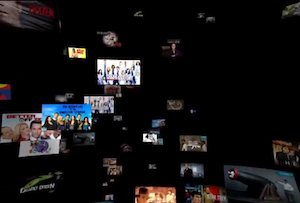 It's widely regarded that the evening tyranny of the remote control is coming to an end, as smartphones and tablets enable people to watch different shows while sitting in the same room. For some, however, the liberation is clearly not complete.
Netflix, in a move that could cut out the need for interaction with friends and family altogether, have announced an experimental project to bring their TV and film streaming service to the much anticipated Oculus Rift virtual reality headset.
The futuristic-sounding project Oculix emerged during one of Netflix's 'hack days', when employees are free to come up with weird and wacky ideas to improve the service. Oculix would allow users to browse Netflix's library of shows simply by moving their head.