Water companies accused of withholding £800m 'windfall' from customers
Regulating natural monopolies is a leaky old business.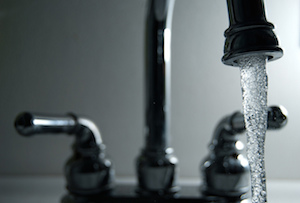 With the government backpedalling on banker bashing and energy companies cutting bills thanks to lower oil prices, it was about time for a new business bogeyman. Enter water companies, which have been accused of withholding an £800m 'windfall' (or should that be waterfall?) from customers.
The National Audit Office found the 18 regional monopolies are positively flush with cash, having netted an 'unexpected' £1.25bn from lower taxes and interest rates. However they only passed £435m of that onto customers via cuts to water bills.
'Customers… have not seen enough of the benefits of companies' unexpected financial gain,' NAO boss Amyas Morse (what a name) said. Ofwat's 'price cap regime is not yet achieving the value for money that it should.'