Water thicker than blood? Elisabeth Murdoch to 'leave Shine'
Rupert Murdoch's daughter is reportedly set to quit her soon-to-be-merged company. The family drama rumbles on...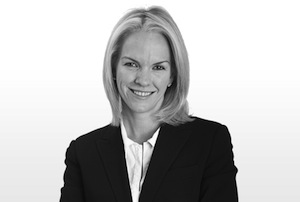 Elisabeth Murdoch is reportedly planning to step down from the helm of Shine, the TV production company she founded in 2001, when it merges with Endemol and Core Media. There are more twists and turns in the Murdoch family drama than Downton Abbey it would seem.

The media heiress is set to step down as chairman when 21st Century Fox completes the three-way reality TV mega-merger of Shine with Big Brother maker Endemol and American Idol creator Core Media (both of which are owned by private equity firm Apollo Global Management), according to the FT. She declined to comment.

Elisabeth made $214m (£132m) from the $673m sale of Shine to her father's empire in 2011 and was offered a seat on the News Corp board, but turned it down as the phone hacking scandal engulfed the company.

The family fallout was pretty spectacular by all accounts. 'James [Murdoch] and Rebekah [Brooks] fucked the company,' Elisabeth, once touted as her father's successor, said at a book launch in 2011, according to Rupert's biographer Michael Wolff.

Relationships have warmed recently (despite her husband, PR mogul Matthew Freud, reportedly banning Rupert from his 50th birthday party last year), according to the FT, but James and Lachlan have risen in favour again (the latter after sulking in Australia for a few years).

Lachlan is now non-exec co-chairman of News Corp and Fox (Rupert is executive chair of both), while the ironically media-shy James (who gave a rare interview to MT back in 2007) was made co-chief operating officer of Fox after presiding over the disaster that was News International.

Sophie Turner Laing, the former managing director of content at BSkyB, has been named chief executive of the new company, the merger of which was announced back in May, while the current Endemol and Shine chief execs will step down.

Rupert recently had to back down from his $71bn pursuit of Time Warner, after the Game of Thrones maker's board didn't go for the non-voting shares that were part of the offer, which would've left the media mogul and his warring family in control of any 'merged' company. Looks like there's at least another plot twist-filled season to go in The Murdochs.