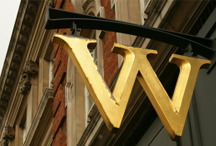 Waterstone's includes Amazon Kindle in digital strategy
Quote of the day: 'People in publishing believe that books are recession-proof, but that's simply not true.' James Daunt, managing director of book chain Waterstones, explains his controversial move to stock Kindle e-readers and digital books. The move marks a complete turnaround in the chain's strategy, and newly refurbished stores will now include 'digital areas', free Wi-Fi access and coffee shops in a drive to get digitally savvy consumers through the door.
Published: 21 May 2012
Last Updated: 14 Jan 2015
.
Find this article useful?
Get more great articles like this in your inbox every lunchtime