'We should fight to make Europe better rather than taking it all home' - Ronan Dunne, O2
CEO Q&A: The O2 boss shares his views on quadplay, Brexit and why he spends 20% of his time on CSR.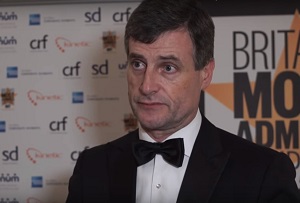 Ever since the European Commission put the kibosh on Three's multi-billion pound takeover of O2, we've been wondering what will happen to O2. Will Spanish parent Telefónica keep it, float it or flog it to another interested party? Now a fourth option has emerged: a management buyout.
The Telegraph reported that O2 boss Ronan Dunne was 'open' to approaches by private equity firms about a debt fuelled buyout. Official lips have remained shut, naturally, but it's watching brief. While we're waiting, let's learn a bit more about Dunne. MT caught up with him in May 2015, when the Dubliner talked Brexit, Quadplay and why he spends a full 20% of his time on CSR.
---
You were there when BT spun off its mobile division as O2 in 2001. What was that like?
It was really interesting. You don't often get the chance to set up a new business as a big business. BT had never run mobile as a mobile division, so it didn't have the structures in place. We set up a company that was (at the time) a FTSE 100 firm.