'We need to walk in our customers' shoes' - Martin Lindstrom
AUTHOR Q&A: The brand-building expert on why small data clues can help predict big trends.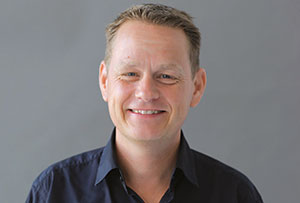 How can looking at the little picture help to predict the next big trend?
Here's an example. Some years ago, LEGO decided their falling sales were due to today's kids lacking patience. Their solution was to start selling enormous blocks so kids could build the same castle in no time at all. The result? Sales plummeted. Then we met a German boy who had devoted literally thousands of hours to perfecting his skateboarding skills. Our small data conclusion? Kids are still willing to spend hours on a project, as long as they have ownership of it. LEGO returned to its traditional tiny blocks, packaged many more blocks in every box, and watched its sales skyrocket.
Is it time to ditch big data and extensive (and expensive) market research campaigns?
If we want to glean the profound, multifaceted insights that lead to genuine success, big data and small data must be partners in the dance. Big data is about seeking correlations, and small data is about causation. One without the other will always provide an incomplete picture.