Wealthy, educated and working all hours: the rise of the 'super' working class
A new social class is emerging of highly paid, well-educated professionals who shun time-off to stay in the office.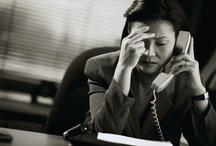 Keynes once predicted that the 21st century working week would consist of just 15 hours, as rising wages and living standards would allow people to work fewer hours and enjoy more leisure time.
But research by Oxford University suggests the opposite is happening. A new 'super' working-class has emerged of wealthy professionals who would rather spend their time in the office than taking a holiday or spending time with friends.
In contrast to the top earners in the 1960s, these workers believe taking leisure time is just a sign of laziness, rather than a mark of their success. As Ryanair boss Michael O'Leary once told MT, 'holidays are a complete waste of time. I do it because I have a wife and four children who insist that I have to go away every year otherwise they will be traumatised.'