Would you wear Google Glass at work?
The supercool headset is making a comeback, in a workplace near you.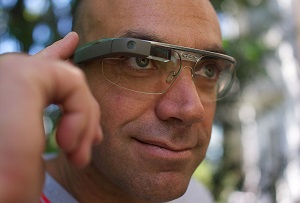 Stubborn is not normally a word you'd associate with Google. Despite its size and the fact that it's considering paying a dividend for the first time, the company still has the heart of an agile Silicon Valley start-up. It seems somehow wrong that it would dig in its heels in the face of overwhelming opinion and stick with an unpopular product. And yet this is exactly what it's doing with Google Glass.
After the much-derided headset flopped back in January, Google returned to the drawing board. Now, it seems, the tech giant is planning to tiptoe the device back into our lives through the back door – the workplace.
According to the Wall Street Journal, Google is introducing a new, business version of the product on the QT. This lower-key version is apparently designed to fix itself to various glasses, and will be available in the autumn.