Are you a wearable tech whizz? Enter our new awards
LAST CHANCE TO ENTER: Wearables at Work is a brand new award programme for companies doing cool and innovative things with wearable tech in the workplace. Entries close on Friday so get your skates on!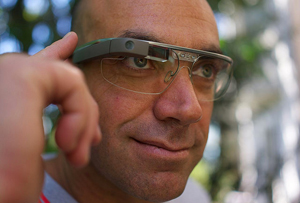 ENTRIES CLOSE FRIDAY 4th SEPTEMBER - ENTER HERE
Don't get us wrong, here at MT we love a slick new bit of kit as much as the next geek. But although much of the attention in wearables has been focused on natty watches that synch with your smartphone, fitness trackers that double as medallions and all that jazz, there are loads of equally exciting and important innovations happening a bit further beneath the radar.
Employers are using wearables to help their staff keep active, hospitals are monitoring patients remotely and utilities companies are beginning to use wearables with their front line staff and engineers.