Wearable technology could increase employee productivity
Google Glass-wearers may be getting mugged, but a new study has shown wearable tech could make people work more efficiently.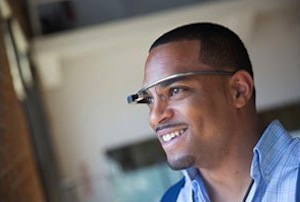 Wearable tech has been hitting headlines for all the wrong reasons recently, largely because Google Glass-wearers (Glassholes, anyone?) keep getting the $1,500 gadgets mugged from off their noses.

However, the technology might actually have a future outside of museums. New research shows wearing devices, including brain activity sensors, motion monitors and posture coaches, at work boosts productivity by 8.5%.

Job satisfaction also increased by 3.5% - small but not necessarily to be sniffed at, according to the study carried out by Dr Chris Brauer at Goldsmiths' Institute of Management Studies with cloud providers Rackspace.

British companies aren't adverse to trying it out for themselves in the workplace, with 29% already using some form of wearable tech. However, they're far slower to try it out than their American counterparts, 63% of whom are giving the gadgets a go.

For unhappy workers the good news is the biggest reason for using wearable tech is employee wellbeing, cited by 16% of companies. That rationale is closely followed by accessing information, identified by 15%, and customer service, highlighted by 14%, though. Don't expect full body massage suits at work any time soon.

Wearable tech is a potentially huge market. Consultants Futuresource estimated its global value at $8bn (£4.7bn) last year and forecast it'll grow to $20bn by 2017. Given fitness devices made up an estimated 97% of the market in 2013, that's a lot of space for new gadgets to grow – if they aren't stymied by making people look stupid/getting them mugged a la Glass.