Wearables at work Shortlist - virtual triathlon keeps Novartis staff on their toes
Simple clip-on monitors help 16,000 employees in 16 countries get fit, de-stress and have fun while they are doing it in the Novartis Global Corporate Challenge.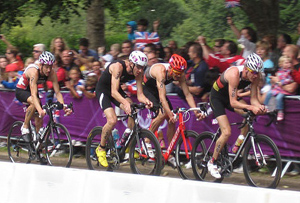 Today's shortlisted entry in the PA/MT Wearables at Work Awards is the Novartis Global Challenge, a 100-day long virtual triathlon competition. Using a clip on monitor and an online app, 16,000 Novartis staff across 16 countries can compete with each other virtually, to see who can achieve their fitness goals first.

It's a great example of two big new trends - wellness and gamification - as well as being a textbook example of how wearable tech is changing the way we work. Will it get your vote?



Novartis Global Corporate Challenge
A scientifically-developed programme designed to encourage healthy lifestyles.

Prevention is better than cure, which is why Novartis launched a campaign to combat chronic and often preventable diseases among its workers in 2011.

Two years later, it implemented the Global Corporate Challenge (GCC), an independent programme that pits teams of employees against each other in a form of virtual triathlon across 100 days.

Everyone gets two-clip on GCC Pulses, simple wearable devices that track movement and help them reach their goals. The idea is to use games and measurement to improve long-term behaviour towards exercise, nutrition and sleep.

Judging by Novartis' continued engagement with GCC, it works. Employees taking part increased from 9,000 in 2013 to 16,000 this year across more than 65 countries, with 62% reporting a decrease in stress levels and 83% reporting a positive impact on their relationship with exercise.