Wearables at Work - the winners
The votes have been counted and the results are in - no, not the latest round of Strictly Come Dancing, but the even more hotly anticipated winners of the MT/PA Wearables at Work Awards.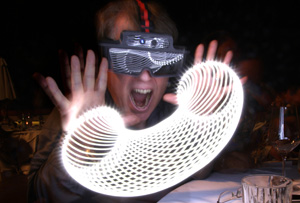 The winners of the inaugural MT/PA Wearables at Work Awards – launched to promote innovative, scalable and game-changing uses of wearable technology - have just been announced.
Assessed via a bipartite process with equally-weighted contributions from the panel of expert judges and from MT's readers, entries came in from sectors as diverse as healthcare, retail, finance and travel.
A strong field which demonstrates just how far the application of wearable tech has penetrated in a relatively short time, our winners also hint tantalisingly at even greater innovations yet to come.