The week according to MT
Our 60-second guide to the highlights of this week's business news - from pay-slip controversy and cost-cutting success to Ewan McGregor's pearly whites…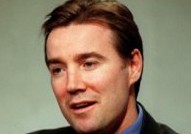 It's not easy running a big public company, as Royal Mail chief Allan Leighton stressed this week when awarding chief executive Adam Crozier a £500,000 bonus. The former FA chief may have presided over record service levels, but with profits plunging and strike action crippling deliveries, it's no wonder the unions were upset.
Of course there is a plus side – much like Blankety Blank, nobody leaves the boardroom empty-handed. This week Kingfisher's Gerry Murphy and Merrill Lynch's Stan O'Neal both picked up hefty severance packages after parting ways with their employer.
Given the week they've had, all three might want to think about getting involved with the new Smile Stress Away campaign – even if it is encouraging us to be more like Ewan McGregor.