The week according to MT
Our 60-second guide to the highlights of this week's business news – high-fliers are brought painfully to ground, records are threatened in Asia, and Gisele gives a new meaning to the term 'economic model'…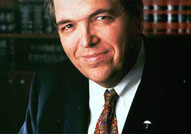 There's probably been a bit of schadenfreude around this week, as the credit crunch brought a few more financial high-fliers crashing down to earth. Citigroup boss Chuck Prince was the major casualty, although the size of his compensation package infuriated many (not least our editor). With the check-out in sight, the Qataris gave up on their attempts to buy Sainsbury's – leaving investor Robert Tchenguiz painfully out of pocket. And a few corporate giants also had a painful week – BT and Next came under the cosh after disappointing results statements, while Yahoo was castigated for giving up a Chinese dissident to the authorities.
But others had better news to report – Virgin Media, M&S, Primark and even toy-maker Hornby defied expectations. And some parts of the global economy appear to be ignoring the credit crunch altogether. We saw the first $1 trillion-valued company in China, while mining giant BHP Billiton started sniffing around rival Rio Tinto in what would be the second biggest takeover ever.
We saw a few stereotypes turned on their head this week. Supermodel Gisele proved how celebrities can make a significant contribution to economic policy, while Ryanair boss Michael O'Leary said that the climate change debate was nothing more than a storm in a teacup (so to speak). One leading academic even suggested that companies can learn a thing or two from politicians, believe it or not.