My Week: Andy Shovel of Burgers and Stuff
With his business partner Peter Sharman, Shovel devised a business plan for a new upmarket burger delivery chain. Funding from investors has just landed.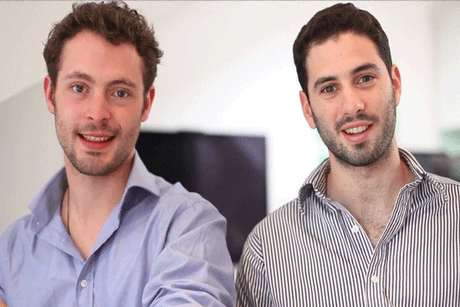 With the first tranche of our investors' funding having only just landed, and a launch date of March 2013, there is still a lot to do to fine tune the operation. This week we've just finished off the process of finding a branding agency to mastermind our image; we've been on the new premises with builders and shop fitters to get quotes; we've been seeing packaging producers to refine the design of our burger box; we've met a scooter supplier to choose what bikes we want our delivery men on; we've even met a pickles specialist to help us choose the best toppings for our burgers. And that's all in the one week.
The idea came after I sold off some of my previous start-up, Recruitment Squared, because I wasn't enjoying the office environment. I wanted to do something more fun. Originally the idea was to start an American-style healthy fast-food bar in the City of London, but I went off of this in favour of the burger delivery concept. That was when I met my now business partner Peter Sharman and we began working through all the challenges. One of the main hurdles has been packaging: maintaining the quality and the 'structure' of a prepared burger whilst having to carry it in a box on a scooter is tough. We've even got a patent on our box design because of the way it protects the burger from flipping or getting soggy, but still manages to keep it hot.
We started by meeting with lots of industry insiders – owner/operators of fast food businesses. Then we spent three months writing a business plan with which to approach investors. We needed £250,000, and we've just secured this amount from some pizza delivery moguls. There are still a few obstacles to get past: the brand needs to be improved and consolidated – we may even change the name of the company before the launch. There's more recipe development to be done, and we're going to visit the States on a New York, Los Angeles and Florida tour, trying out American diners and burger joints to see if there's anything we can learn.