My Week Catchup: Andy Shovel of Chosen Bun
Shovel spoke to MT back in December 2012 when the business was still being planned in his living room. Now with only a week before the doors open at his gourmet burger delivery outfit, he is busy tying up the loose ends.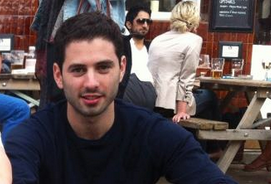 So now we're bang in the middle of the recruitment and training process. We've got people coming in to interview for roles in our kitchen, as well as scooter delivery drivers to actually get our burgers out there. There is a sense of urgency now, because although we anticipated it in our business plan, we're having to spend a lot on food just to train staff - about £100 on 'practice' burgers and side dishes.
Aside from that, there is a lot of pretty glamorous stuff going on. It's about now that you notice any of the small but annoying oversights or mistakes you've made. For example, we bought in white cooking aprons because they do look cool with the rest of our staff uniform, but if you stand and cook a burger for just minutes, you get fat and grease all over the clothing and it looks pretty manky on such a light colour.
We've been trying to stress test the store a bit - putting flurries of orders through the EPOS (tills and computers) system. At the moment we're struggling to get the website working properly with our label printers and the 'make-screens' (which display the orders to the kitchen), but we will get there. We're also testing loads of different chip variants, and because we have to taste it we end up nibbling the food all day - not good for the waistline!