My Week: Georgia Campbell of Miss Crofton Lingerie
Entrepreneur Campbell sells her hand-made lingerie to underwear lovers across the globe and once sewed 200 pieces in under a month. Here's a sneak peek into her week.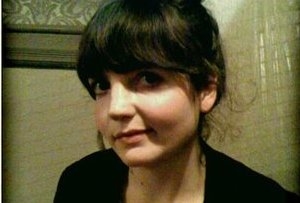 Even after three years, I still make every bra and pair of knickers by hand. I spend the mornings sewing – it's best to get it out of the way while I'm still feeling fresh – and in the afternoons, I answer emails and do my marketing. If I get big orders in, I work very late. The majority of my direct customers come from the US and Australia so I like to get the lingerie shipped as quickly as possible. France is also a huge market for Miss Crofton: French girls go wild for the designs.

When I first started, it would take me over an hour to make a single pair of knickers. These days, I can do a pair in 25 minutes. I've been focusing on the business full-time for the last year and a half, and I must have made thousands of pairs of knickers by now, but I still love sewing. The delicate lace, the vintage fabrics, they're just so lovely to work with.

When I first launched the business, I got myself a stall in Broadway Market in Hackney. It was a brilliant way to test out designs and meet other entrepreneurs like me. I still run the stall on Saturdays but now that the internet business is taking off, I'm thinking of giving it up. I've done my time freezing on the market on a grey morning.

The stall opened a lot of doors for me, though. That's how most of my distributors found me: one girl flew all the way from Japan to find new British designers, and she's now become a major customer.

Still, I've recently decided that wholesale isn't the best route for my business. The margins aren't that great and it's a lot of work up front for no money. I also hate chasing invoices. One brand even had the cheek to demand a discount for paying on time.

When you're selling to the customer yourself, it gives you a lot more control. I can get exact measurements – some people are a smaller medium, others have a tiny waist and a large bust – and make lingerie that fits like a glove. I've also discovered a burgeoning market for lingerie for men: it's hard for a cross-dresser to find beautifully made bras than fit their requirements…

No two weeks are the same in this business. This week I've been flooded with internet orders for a particular style: a romantic white number with pink ribbons. Brides-to-be and honeymooners have been buying hundreds of them. And a new game is being played at hen parties these days where the hens give the bride-to-be a pair of pants and she has to guess who they're from. I get loads of those orders now.

Next week I've got a Miss Crofton photo shoot to showcase the new season. I like to use real women rather than professional models. They tend to be too pouty. I'm also hoping to do a shoot soon using a girl who's an EE cup. My mission is to show larger-breasted ladies that they don't need under-wired bras!

One day I'd like to have a flagship Miss Crofton store, maybe somewhere like Berlin. I'd also like to teach knicker-making workshops. The make-it-yourself movement is all the rage these days. But ultimately, as long as I still enjoy making the lingerie, I am going to keep sewing. When I look at cheap fashions that use poor quality thread and don't backstitch, it makes me realise how valuable it is to keep making well-made clothing. One woman emailed me recently to say that a pair of pants she bought years ago are still going strong. That made my day.